Realtor®, designer, investor, artist, creative…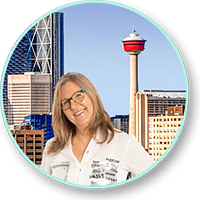 Nice to meet you! I am Terry Kruse and I love real estate! As a former designer/marketing professional, I am creative as well as innovative. This gives me an enhanced ability to market your home and the expertise to find you that special dream property. As someone who has personally bought, sold and renovated several homes, I understand the frustrations as well as the excitement of buying and selling a property. While not creating, I am an artist with big, bold abstracts. I can also be seen walking my St. Ber Doodle Harley.
30+ YEARS DESIGN / MARKETING EXPERIENCE… When looking for a selling agent, what better professional than someone with marketing & design experience! Terry was an independent graphic designer / marketing professional with clients were home builders and developers. She helped her largest client sell over 60 million in product.
REAL ESTATE INVESTOR… Terry, along with her husband Mark, has renovated several properties over the last 20 years, working as the general contractor, tiler, designer, shopper extraordinaire and when they kept properties, a landlady. She has a lot of experience fixing problems as well as enhancing real estate.
PROFESSIONAL ARTIST… When not doing REALTOR® stuff, Terry is a professional artist and shows her art periodically. A piece even travelled as far as Vero Beach Florida! Many or her pieces are quite large – 48″ x 72″ or larger, but she does do some smaller pieces and has a couple in a show at Sparrow Artspace this October. Terry's art portfolio: www.terrykruse.com
CREATIVE… As a creative person, Terry has a great sense of design. She has also taken classes for staging and interior design and is happy to help clients with budget friendly solutions and suggestions. She works hard to help your home stand out, but knows when to call in the professionals.
A personalized approach to buying and selling.
Buying or selling? Terry spends a tremendous amount of time and effort into making sure clients received the best service possible, taking negotiations personally, focusing on client happiness while, during and after the sale.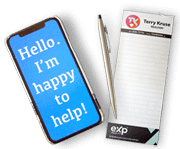 AS A LONG TIME REAL ESTATE INVESTOR Terry truly cares about her client's real estate experience and understands the complexity of emotions and frustrations. She works hard to make the experience a happy one.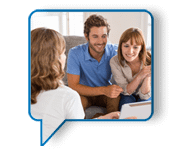 HONEST & PRACTICAL ADVICE. Terry knows real estate. She will keep you informed through every step of the selling process and give you honest advice so you can make informed decisions.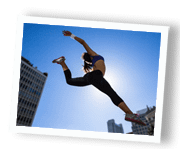 A LASTING FIRST IMPRESSION. Terry includes a scalable array of services. High impact informative brochures, personal websites, online exposure, open houses, website presence, personalized QR code… Terry is on it!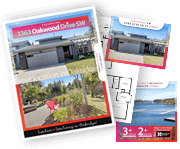 AGENCY QUALITY MARKETING & DIGITAL. Expectations, visuals, emotion… Terry's early career was as a graphic designer & clients benefit with exceptional print materials, digital advertising, videos and more.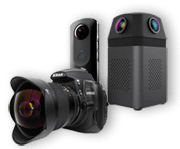 PROFESSIONAL PHOTOGRAPHY & VIRTUAL TOURS. It's been proven that buyers will bypass a home that has poor presentation. Your home needs to stand out. Professional photography is standard with every listing.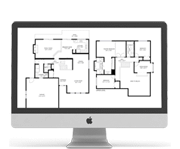 PROFESSIONAL MEASUREMENTS & FLOOR PLANS. Buyers want to see more these days before requesting a showing. Terry includes floor plans as well as professional measurements online and in her listing presentations.